The Purpose of the Blog
It may seem strange that a high quality long established casino brand such as Unibet would put any type of emphasis on having a blog. However, they do, and it is proving valuable to both the brand as well as their clients. Blogs, in general, can only be considered successful if they can meet the intended purpose. Unibet has certainly put some thought into this as the blog itself is a popular one. The proof of this is that it is continually being populated with useful information. If there were not an audience, then Unibet would be making changes. When a casino as big and busy as Unibet can draw attention away from the casino for a short time for players to read the blog, then this should be considered a success.
The Unibet Blog Approach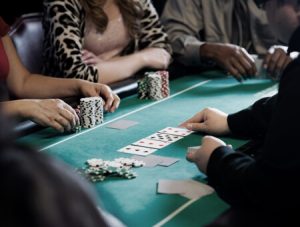 Anyone who has played on the Unibet site will immediately notice that the site has been set into casino divisions. These are:
Sports
Casino
Live casino
Bingo
Poker
Anyone of these could be considered to be an excellent platform for a casino blog. Unibet has sites applicable to different countries, and some of these have their own designated blogs, such as:
The Blogs and Stories; the Unibet community
The Unibet Community
Sports Blog; the UK and Australian platform
Unibet Blog; the EU
Unibet Poker Blog; for France
The Blogs and Stories
Being as the blogs are casino category specific, so is the content. The following are some examples of what these various blogs have to offer. This is not a traditional blog where one is going just to go and read some interesting articles. It has a blend of being a blog and a forum combination. The Blogs and Stories is a spin-off from the Unibet Community Blog.
Socialisation: This Blog and Stories is more like a socialisation platform. Some of its users will post their experiences or vent their frustrations with their past and present casino experiences, with what appears to be the freedom to be able to express themselves in any way they see fit. There is a bright yellow button which invites visitors to start a topic.
The interface: Visitors here should expect to see the traditional main blog post page. What they are going to see is who the authors are, their post tiles and the number of replies and reviews which pertain to each of them.
The Unibet Community
Again, not a conventional blog. The style which this blogging platform has taken on is more as a community help through offering commentaries, advice and directions. There is a clear outline as to what is being encouraged by way of participation here. The information section of the blog showcases all the essential parts of it. It instructs individuals how to make the most of the site, with suggestions such as:
Using the site to stay updated about announcements as well as pass along the information.
Encouraging casino users to share their experience.
Reaching out for betting and sports enthusiasts to join in on the community sharing of posts as well.
Making sure that those who are using the blog are kept up to date by having included a featured topics section. They are using this to showcase their most important announcements, which are a quick way to get the messages out to the Unibet community of players.
Sports Blog
The Unibet sports blog appearance will be more familiar to most as a blog. It focuses on bringing articles of interest to those who want to follow news and information as to what is happening in their favourite sports. The posts are well organised and cover a variety of different sports categories. With Unibet being a large brand and serving different countries, each of the site platforms which have their blog will focus on their unique offerings. This means the content will be about related categories but particular topics more likely to be region specific.

Value of the Blog to Unibet Players
In general, online casino players join sites such as Unibet because they just want an excellent place to enjoy their various gambling activities. This form of entertainment has grown much more in popularity with the introduction of the internet. Not only has it developed as a way to enjoy games, but also has taken on a social element to it. Online casinos have all the components of bricks and mortar establishments, but for a while, they could not provide a social atmosphere. The yells and pats on the back when someone one at an on land casino all added to the excitement of the action.
The Missing Element
Online casinos began to realise this missing element. By first introducing chat into some of the casino platforms, it did open up the chance to interact with other players. Then, the biggest advance was the introduction of live play. This was the final element which was missing from the online casino scene. Unibet, however, could be said to have taken the socialisation of the online casino scene even further. With having the blogs the way they are, they have set up another avenue of communication between the players, as well as with the casino platform itself. The blog is no different to a group of people standing around the refreshment area of a bricks and mortar casino, having great conversations about their gaming activities.
Unibet Involvement
Unibet management and staff sometimes use the blog to provide help and answer non-specific queries, while at the same time, other players can join in with their comments. This is just as if they were sitting beside another player at an on land casino and giving them a helping hand to enjoy their play. The blogs have become such an important part of the Unibet platform, that judging by the activities there, then a good number of the players will make sure they spend a bit of time there, each time they are ready for some casino action.