Introduction
There are many great things that can be shared about the Unibet online casino. Everyone that enjoys this time of online gambling will have certain things that they will look for. Unibet has made all of the wants and needs of these players their priority. Which also includes the Unibet Promotions.
Purpose of Unibet Promotions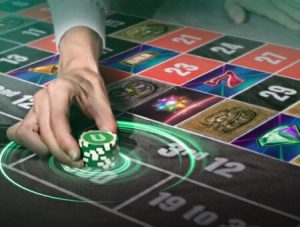 Most of the online casinos will run promotions of some type. They can vary, and they can be limited. Being limited is not the case with what Unibet has to offer. Unibet makes distinctions between the bonuses they offer and their promotions. As they each serve a different purpose. Some of the main purposes of the promotions are:
To introduce new games that are being added to the different divisions in the casino platform.
To encourage players to experiment with all the different activities that the casino carries.
Promotions help To discourage the overall atmosphere of the site from being old and stale.
These can be used to hold the interest of established players. They will want to constantly come back to the casino to see what the new promotion is.
Promotions are a great way of celebrating holidays and events.
What are the Unibet Promotions?
With there being different casino divisions on the main Unibet platform, it also means that there may be different promotions that apply to each of them. The following Unibet casino divisions usually have at least one if not more promotions are running at any specific time. These will normally change regularly because promotions are usually time scheduled. The following are some examples of the type of promotions that Unibet is so highly recognized for:
Ice Hockey WC: A perfect example of how Unibet capitalises on special events that are taking place in the world of sports. This promotion lines up beautifully with the current Ice Hockey World Championship.
Bet Builder: This promotion is a little different as it is one that focuses on promoting bets so the bets can be personalized on a football match. It is an ideal way to entice sports bettors to take an interest in the football betting platform.
Penalty Payback: No matter what sport one is betting on punters don't like to see penalties unless it is going to favour their betting action. This promotion revolves around penalties that just might bring a cash reward.
While every platform on the Unibet site is a popular one, the traditional casino is one that tops the list for many. Added to the excitement of this Unibet section are some great casino promotions. These include:
Spin Around Daily Slot Promo: A lucky spin promo that takes place once a day. It is a tournament based promo that is played on a selected game. Winners can get to share some winnings.
Euro Song Casino Combo: A contest promo that is currently marking its 64th event. To commemorate this event, Unibet is promoting a risk-free bet.
Podium Cash Cards: This promo is going to move the standard casino enthusiasts int the live Blackjack. If they want a chance to go after the Podium Cash Cards.
A lot of people are pleasantly surprised when they discover that Unibet also has a bingo platform. This is a casino that knows what online gamblers are looking for. To spruce up the excitement, there are also some great promos running here. An example:
Road Toad Grand Prix: There is a tournament that runs over a series of weeks and is based on the Road Toad game. It is the type of promotion that works great for introducing a new game and spurring some quick interest in it.

Super Saturday: Weekends are the ideal time for many bingo players. Nothing like spending a Saturday night playing a person's favourite game. Unibet is right on par with this need with their heavier payout bingo game on the last Saturday of the month.
When casino brands have a different platform, they often will separate their sites as two different entities. For example, they may have one brand for their poker products, then another brand for their casino offerings. Unibet has made the wise decision to keep everything under one easy to access platform. They have kept everything neatly separated, as well. Poker divisions are usually quite big, and this is true for the Unibet poker division. Which also leads them to offer several different promotions that centre around the poker offerings. Some examples are:
Hexapro Daily Races
Poker Spring Prize Drop
Spring Bootcamp
Play up for X Times your Buy-In
Sports and Freeroll Combo: Can use a poker ticket to place a sports bet with a chance to win some real money.
Changing Promotions
No promotion running at Unibet should be taken for granted. Meaning that they are always changing but not before there is plenty of chances for all interested players to enjoy them. Players who are really into the Unibet promotions and play the different platforms may want to make a note of the promotion schedules. Nobody likes to miss a timed event like a tournament play or a designated bingo promotional day.
About Promotions
While promotions are a great asset to the casinos, they sometimes fail to meet the needs of players or are a disappointment to them. When this happens then, players, on the whole, begin to lose interest in them. Unibet is aware of this, and as a leader, in the industry and they are acute at identifying potential problems. This may be one of the reasons they are so intent on preserving the credibility of promotions and making them such an important part of the Unibet platform.
Taking part in promotions is voluntary, and there is no pressure put on players to take advantage of these. There are terms and conditions that must be applied to promotions, just like any other offering on the site. These are in place to protect both the players and the site operators. They are also required through the licencing that the casino operates under.